More and more organizations are looking for new ways to enable their teams to work more efficiently using modern tools. That's why apps like Teams are becoming increasingly popular. Microsoft Teams, along with other Microsoft 365 applications, enables users to seamlessly transition to the "Modern Workplace".
What is Microsoft Teams?
Microsoft Teams is a shared team workspace that integrates a variety of tools into a single environment. This business platform enables text communication, video calls, data storage for storing files and collaborating on them. Microsoft Teams is integrated with an Office 365 subscription and is a successor to the Skype for Business platform.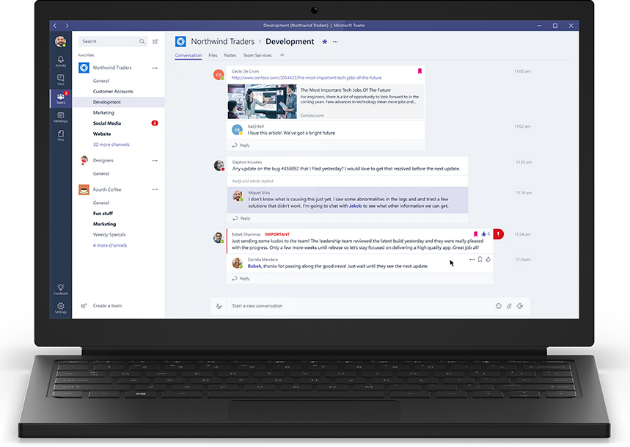 Chat
Microsoft Teams supports both private conversations as well as group or team chats. Teams also allows voice or video conferencing services. Chat supports a formal work environment such as document sharing, as well as informal features such as emoji, GIFs, or custom memes.
Teamwork
Teams is a real center for teamwork. Applications such as Word, Excel, PowerPoint, SharePoint, OneNote, Planner, Power BI, and Delve are all integrated into Microsoft Teams, allowing users to have all the tools at their fingertips.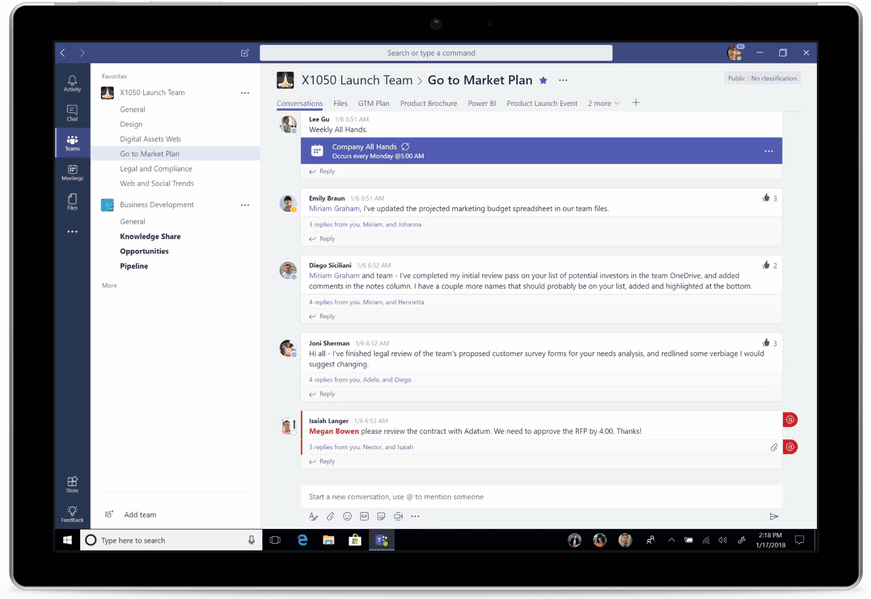 Collaborate with built-in Office 365 applications. Teams make teamwork easier by allowing users to co-create and share files with your favorite Office 365 apps.
Tag the people your message relates to. Make it easier to collaborate on files. Blur your background when working from home. More tips and tricks for how to make the most of Microsoft Teams can be found here.
Customization and safety
Each team is different which is why Teams offers a wide range of extensions and APIs. Teams also provides advanced security options.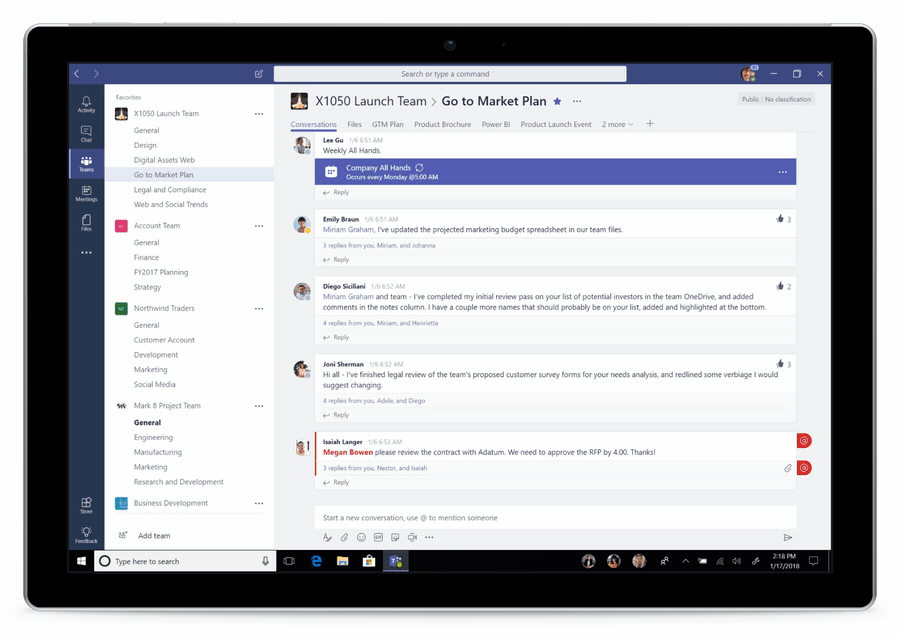 Customize your workplace and achieve more. With Teams, you can integrate Microsoft apps and third-party partner services to meet your organization's unique needs.
Do you like Microsoft Teams and want to learn more? Check out news and updates on the What's new in Microsoft Teams site.