Didn't manage to clean your desk and have a videocall 3 minutes? Not to worry, MS Teams has you covered. Simply change your background!
In MS Teams, you can blur or change your background. In the case of changing your background entirely, click on the three dots icon at the start of your call and select "Show background effects". Pick and choose your preferred background form the display menu.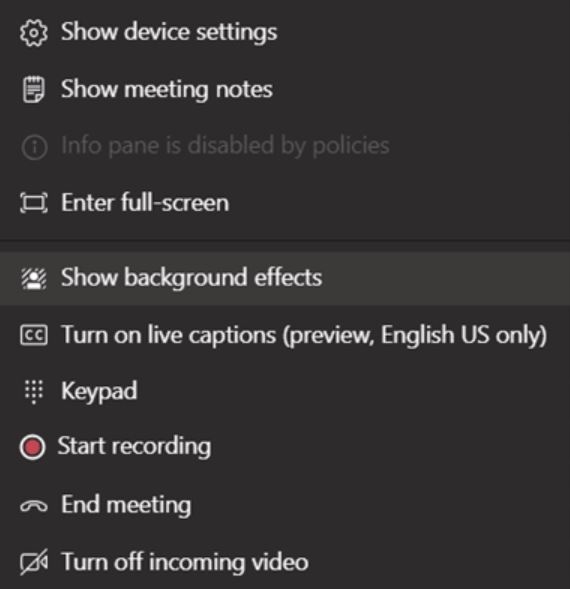 Have your own favorite picture you wish to show behind you? No problem. To upload your own image, use Windows Explorer in Windows 10 or the Start menu and type %APPDATA%\Microsoft\Teams\Backgrounds\Uploads. You will upload the image of your choice to this folder, which will then be displayed in the background menu described above.
Need help setting up Microsoft Teams? In XEVOS, we will be happy to help you create your own background variations. And thanks to Endpoint Device Management in Microsoft 365, we will deploy it globally to all users.